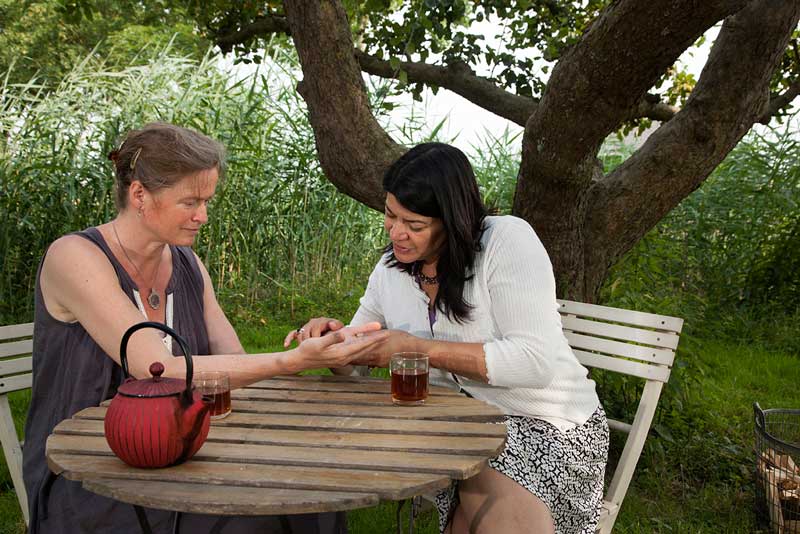 For me, palm-reading is a way of providing you with a deeper understanding of yourself.
I will therefore highlight various aspects of your personality that will come up during our palm reading session.
It is possible to experience tension between your wishes as well as ambitions and the realities  of your daily life. If so, I will try to indicate which of your abilities and qualities are useful to develop further or which new directions can be taken.
Just curious about palmistry? You are very welcome as well!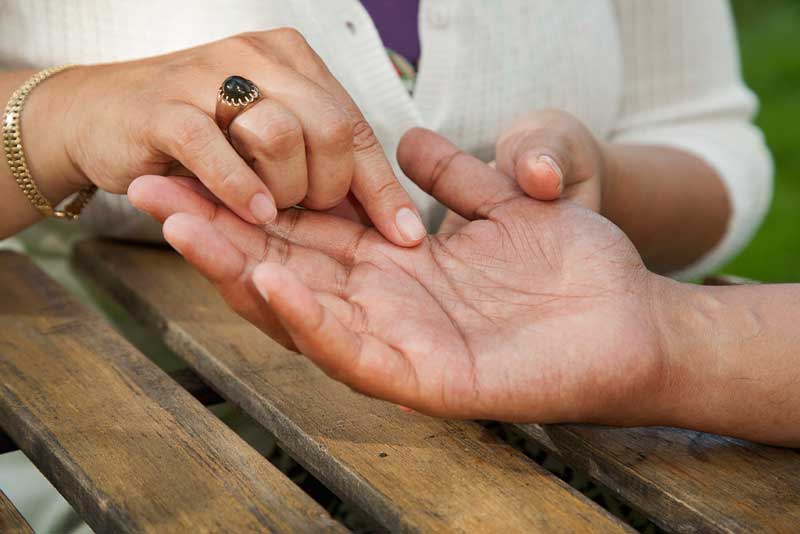 Hands are a blueprint of your personality. For me, reading the lines and patterns in your palms is a way of getting to know your personality: your possibilities, desires and talents as well as your pitfalls and obstacles.
Palmistry is not about predicting the future, as lines in the hand are always dynamic. These lines have a vital look if you are feeling well, while they appear less powerful if you have been ill or have had a difficult time in your life.
A palm reading session provides me with an indication of what is going on in your life at that very moment. A session one year later would very likely reveal completely new developments!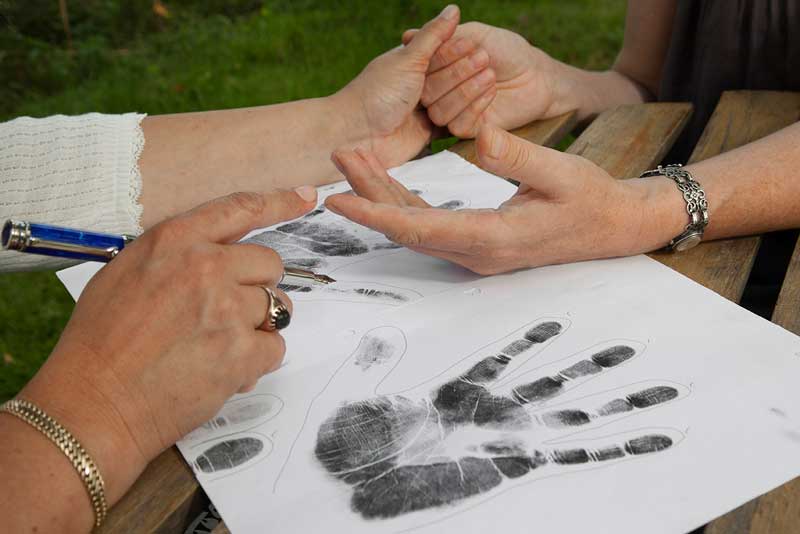 In order to be able to exactly read the lines and patterns in your palms, I am making a print of your left and your right hand with washable ink. Both are equally important for our consultation.
During a reading it is possible to ask me specific questions about the areas of your life that are of interest to you. I will make an audio recording of our session that together with the palm prints is yours to take home with you.
The price of a consultation is 70 euro (approx. 1,5 hours). You can also give a reading to someone as a gift.
I give lectures, workshops and presentations on palmistry. Please get in touch about conditions and prices.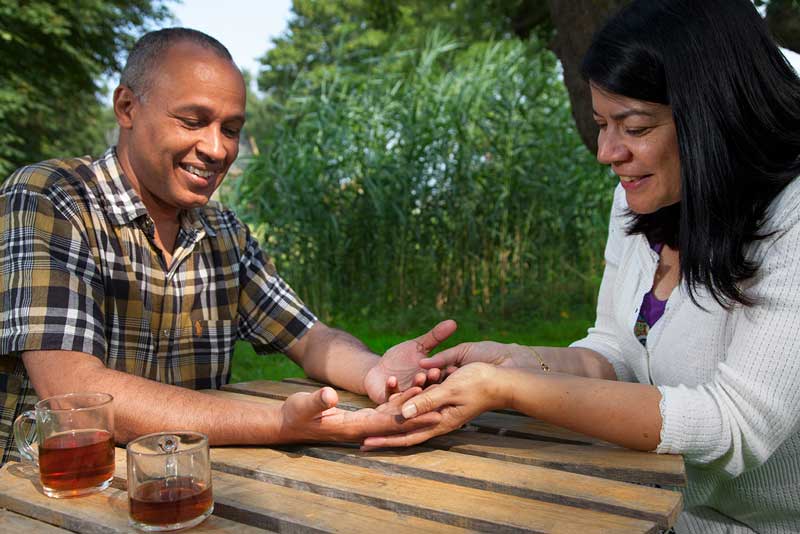 I am a palm reader as well as a historian with a PhD-degree. In combining my academic skills with my knowledge of palmistry, I am connecting my analytic insights with elements that are familiar to me from my Indonesian-Dutch background.
As a scholar, it is important for me to approach palmistry with analytic precision and integrity. Those values are central in my practice as a palm reader.
In 2013, I finished my training in palmistry with noted palm reader Ellen Duim. I have been reading palms at Happinez Festival, Lotus Fair and Margriet Winter Fair.
My knowledge of palmistry is kept up to date during monthly sessions of intervision with colleagues Katinka Bartels and Greetje Schaap.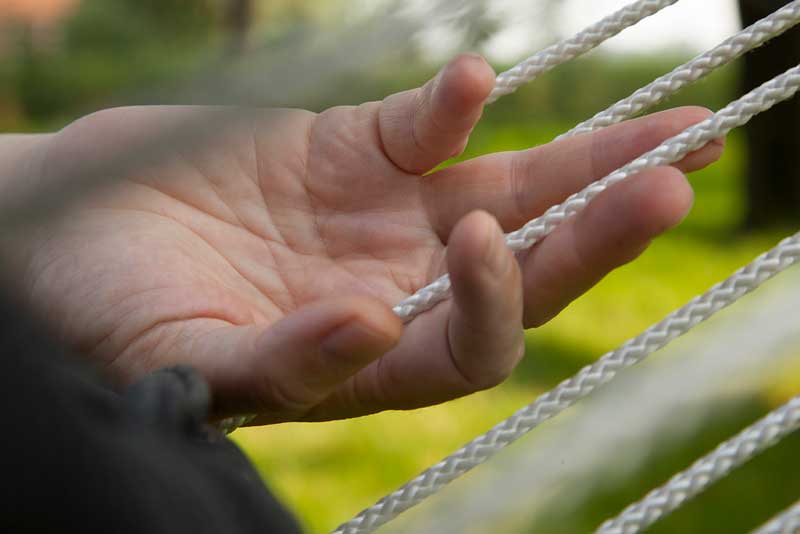 Others about Esther Captain
I was quite sceptical about palmistry, astrology and homeopathy. I have lost that sceptism with regard to palmistry. It is simply impossible to know the personal and specific information that Esther is providing you with beforehand. I am sure she gets it from your hands. And you can use her feedback instantly.
Esther has given me a reading multiple times. She is sensitive, experienced and respectful. A palmistry session is a personal and intimate 'meeting' and Esther reads in a very pleasant and subtle way! The insights she is giving will resonate for a long time. Much recommended!
First and foremost, a palmistry reading by Esther is an invitation to a valuable and personal conversation.
Exciting, to have prints made from your hands with ink. I always thought those lines stay the same during your life, but Esther taught me they change during ups and down in life. Esther told me things that I knew and did not know (yet). Insightful and a good opportunity to reflect upon your lifeline and other lines.
It was a special occasion to experience a palmistry reading myself. Esther has given me a clear explanation of the things she saw in my hands. This reading has answered questions and has given me confirmation on things that I could act upon. I am grateful to her for that.
My reading by Esther helped put some of my suspicions of the esoteric to rest. Esther as an historian applied her academic training and a healthy suspicion to her understanding of the esoteric on the assumption that we have to keep an open mind and try and understand ourselves and the world we live in better and from varying perspectives.
Esther is a devoted and warm person. It is interesting to discover that fractures in lines can be informative about my youth. And it was all correct! If you don't understand things immediately, Esther will explain it in a different way and I found that reassuring.
I was happily surprised when things that Esther had mentioned during a reading actually materialized. During the reading, she told me I had a talent for entrepreneurship. Only five months later, I succesfully started my own business.
This spring I did a palmistry reading for the first time in my life. I knew Esther as a scholar and was surprised when she told me about her other passion: palmistry. Exactly this combination, the critical curiosity with which Esther is approaching palmistry, appeals to me.The reading in her nice house in Harmelen reflects Esther herself: reliable, insightful and warm.
I found it all very interesting! So crazy that all these things are etched in my hands! Many thanks for the reading and the prints.
I would very much like to let you know how your reading was helpful but also super insightful for me. I actually think about it often, and when I do certain things or find myself in a particular situation that seems familiar I am quickly reminded of the reading. Or, I find certain situations familiar because of the reading!
I really found it so interesting and so useful. It was familiar, and yet so useful to have you articulate it out loud for me to slowly but surely grasp. And then as I find myself in situations, I can relate what you said to them, making the reading ever the more clearer! I am not exaggerating that your business card is sitting directly on my desk as reminder!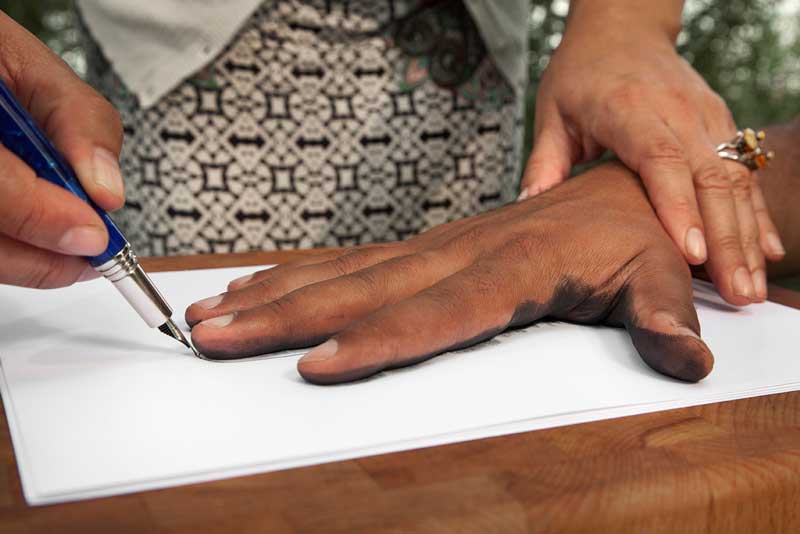 Palmistry originated in India thousands of years ago. The Greeks and Romans adopted the art of palm reading. Until the middle ages, it was a common practice to consult a palm reader. However, the church condemned this practice as it would distract people from 'the true faith'.
Today, palmistry is not longer taboo. It is regarded as something special and exciting. I consider palmistry an esoteric science, that is to say: based on experience and/or experimental results. During my training with Ellen Duim, I have learned how surprisingly precise and structured the art of palmistry can be.
As such it is an invaluable aid to gaining a deeper understanding of our selves based on the stories that our palms tell us.
| | |
| --- | --- |
| Text | Esther Captain |
| Photography | Marcus Peters |
| Graphic design | Patrick Lijdsman |